1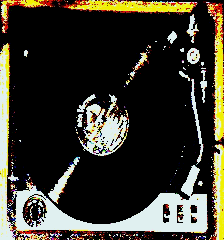 Last updated 9/20/17


Cool Collectible & just plain Old Vintage Vinyl
Welcome to my Vinyl sale site. As of 9/20/2017 I have stopped updating this page. All of WebVinyl's business is being handled through eBay under usernames webvinyl or webvinylandmore. I still welcome you to Send Want Lists! as there are many, many items not yet on eBay. My collection covers everything: 78s, 45s and LPs from the early 1900s to the present with all fields covered (jazz, exotic, country, pop, rock, soul, reggae, etc.) but with an emphasis on 70s-80s Anglophile rock. Also, PLEASE READ THE FINE PRINT!!!!!!!!

Browse the VINYL FOR SALE Lists!

Or...


for just the vinyl goodies you are after!

New!


Tons of Lps up now. Huge collection of Super Rare Jazz LPs, lots of Female Vocalists. Too much to list, just check it out! While you are sleeping, others are reaping, better take a look!

See all my Auctions!



Changes to Postage Rates!

Sorry to report that there have been still more changes to postal rates and services both Domestic U.S. and International. No surprise that rates have not gone down! I have updated the postage calculation algorithims but there may be some bugs. In particular, for Domestic Priority Mail, if you are in the Western part of the U.S., your rates will probably be much lower than shown. I have to set the calculator to the "worst possible scenario" (i.e. the East Coast). Since I calculate everything by hand before any charges are made to your account you won't get socked with anything unexpected, you will never be charged more than is shown, and possibly less. If you pay via PayPal, I will refund any difference.

I have added an option to use Domestic Parcel Post. With the increased rates for Priority Mail, it now is a reasonable option. The same caveats regarding the calculator apply as with Priority Mail above, it will probably be cheaper for those of you in the Western part of the country.

There have been big changes in International services in the last couple years. Most important, there is no longer any form of Surface Mail from the U.S.! Sorry, this was not my idea. Basically, the lowest class of International Mail is now First Class Air which is more or less the same as Air Letter Post / Small Packet - 4 pound limit, etc.. The automatic calculator should be fairly accurate with the exception of Mexico, that will be slightly less than what is shown for First Class International. As always, I will calcuate the correct shipping charge before you are charged or refund any difference if paid by PayPal.



ONLINE ORDERING & PAYMENT BY CREDIT CARDS!

Yes, WebVinyl.Com features Secure Online Ordering! Point and click shopping cart and online payment by Credit Cards. See How To for details or just go start shopping!



Contact
Email:
Send email to isellrecords@webvinyl.com or if you have problems reaching me please use webvinyl@wavecable.com . Please report